Leemonca
and Magda_lena gave me great award! Thank you so much girls! :*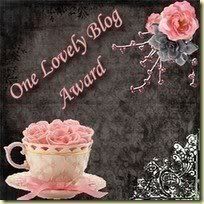 Here are the rules for this award:
1. Put the award on your blog.
2. Include a link to the person who gave you the award.
3. Nominate 7 or more blogs
4. Leave a message on their blog letting them know they have an award on your blog.
And I want to tell everybody that I`ve joined wonderful CT of
FruitLoOp Designs
! This is Sandra`s latest kit "Sweet temptation". It`s collab with Kirsten from KStudio. It`s available at
A5D
and
PBP
!
And my fisrt layout for this ct... It`s again rak for Emi and JJ! Just look at wthis gorgeuos photo!